Select this value filled package for your vacation.
June 1, 2018 through August 31, 2018   $4500
September 1, 2018 through November 15, 2018   $4000
November 15, 2018 through May 31, 2019 $5000
13% sales tax on all rentals
The Rental Price Includes: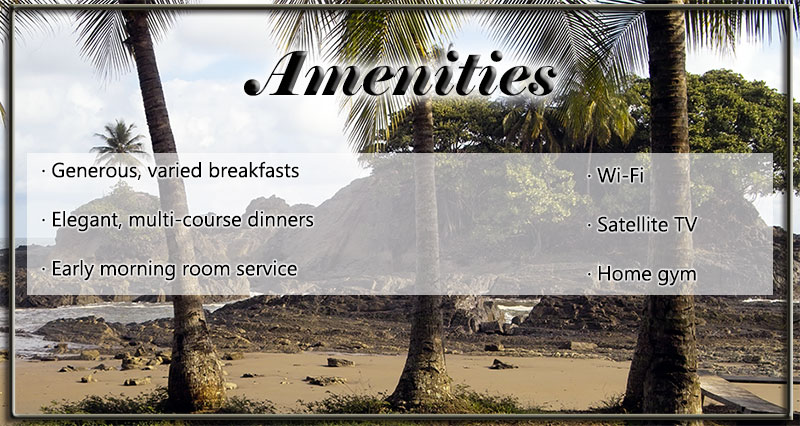 Four guests rooms each with private terrace, private bath, queen size extra-firm pillow-top mattresses, ceiling fans, air conditioners, robes, hairdryers and make up mirrors.

Email: casielcielo@hotmail.com
Telephone (Costa Rica): 011-506-8813-5614
San Martin de Escaleras Dominical,
Costa Rica
Website: www.casielcielo.com
The content of this website is for private and personal use only. Any commercial use of the content on this website is strictly forbidden without the express written permission of the webmaster.
All content on this site is copyright protected – 2012. All rights reserved by Casi el Cielo Vacation Villa Rental in Dominical, Costa Rica.